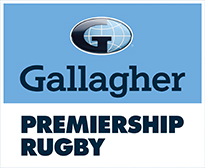 Proud Title Partner
of Premiership Rugby
Gallagher shares many of the same values as the great game of rugby: teamwork, respect, competition and community. Values we've held since we started in 1927.

From personal to professional: our specialist insurance, risk management and consulting services give clubs, players, fans and their communities peace of mind on and off the pitch.

Find out how we can help you and your business - request a quote.
Business Insurance
Peace of mind for your business
and your livelihood
We help insure businesses of all sizes. From sole traders to large multi-national organisations across a broad range of sectors: our specialist claims and risk management services are tailored to help protect your business.
Personal Insurance
Protection for what's close to you
Gallagher is dedicated to providing comprehensive cover and leading service: from home and contents to motor and travel insurance. Whether at home or away, you can be confident that you're covered.

Arthur J. Gallagher Insurance Limited is authorized and regulated by the Financial Conduct Authority.
Registered Office: Spectrum Building, 7th Floor, 55 Blythswood Street, Glasgow 7AT. Registered in Scotland. Company Number SC108909.